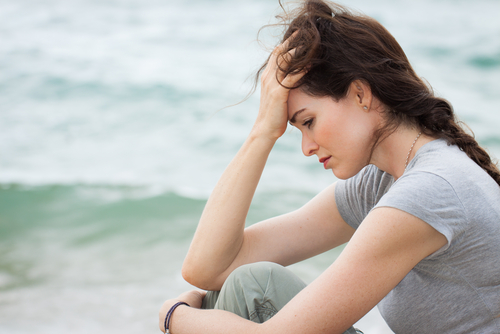 In terms of huge leaps forward in understanding the complex nature of anxiety and depression, a recent study undertaken by the University of Pittsburgh Medical Center has not only leapt forward, but taken a giant jump at the same time, giving great hope for deeper understanding and future treatment options for patients.
For years there has been the question over whether patients who have suffered a traumatic brain injury, or a concussion, having received concussion treatment immediately afterwards, are more susceptible to developing anxiety and depression at a later date, because of an injury to a specific part of the brain. For a while this was simply a suggestion, however this particular study seems to have added certain weight towards the cause, and opened up many other questions as a result.
The study took 45 patients, all of whom had suffered a concussion, and used special MRI techniques to test the integrity and state of the white matter within the brain, as well as the brain's nerve fibers, in a bid to find out whether an injury to this part of the body could cause anxiety and depression. Out of these 45 patients, 38 were displaying signs of irritability, 32 with signs of depression, and 18 with signs of anxiety. Once the results were in, these were compared against 29 patients who had also suffered a concussion, and received concussion treatment, but who were not displaying any signs of neuropsychiatric problems, such as anxiety, depression, or irritability.
The results were clear and intriguing.
Whilst no clear result was obtained from those patients suffering from irritability symptoms, there was clear evidence from the depression and anxiety groups.
Those patients suffering from depression showed decreased fractional anisotropy within the area of the brain near to the deep gray matter. However, those patients suffering from anxiety showed the same reduction in the area of the vermis, which his strongly linked to our fear responses. These findings mean that the question of whether patients with anxiety and depression could have a particular injury to the white matter within the brain seems to have been answered.
Whilst further studies will need to be done to confirm the correlation link, this particular study has given great food for thought, and hope that in the future a more targeted treatment can be given to such patients. This study has also raised the question of whether those patients who don't seem to have a particular history of a traumatic brain injury, and who have since developed anxiety and depression, could have actually sustained such an injury in the distant past, and the condition they are suffering with now could be as a result of that injury.
Food for thought indeed.
If you are at all worried about anxiety and depression following a traumatic brain injury and subsequent concussion treatment, then don't hesitate to call the Eastern Brain Centre on 03 8652 1628 to schedule an appointment now.