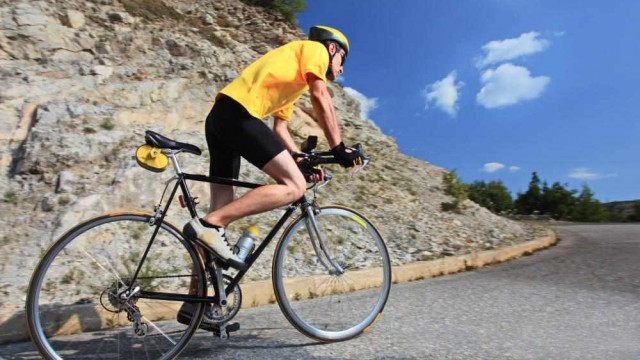 Cycling is a very intense sport and, as with every sport, unless you're a professional, Tour De France racer you are more prone to an injury.
Cycling injuries are a common phenomenon and affect all cyclists – adept and experts alike. Getting an injury during a training session or during a competition is aggravating and will not only knock performance but your self-esteem as well. This is why it is important to have a series of methods and techniques to make sure injuries don't occur when you're training.
The Tour De France professionals have sports and spinal physio teams standing by the make sure they are right as rain before and after a race. Physio is the best way and the professionals know this. However, as well as this, it is helpful to know other more basic techniques to insure your health.
Here are some methods to preventing common cycling injuries.
See a Sports and Spinal Physio Professional
As mentioned above, sports and spinal physiotherapy is probably the best and most effective way to prevent cycling injuries. This is why the professionals have teams standing by the make sure everything is working how it's supposed to in their bones and muscles. Although you may not have a team, you can certainly book and schedule weekly meetings with a quality physiotherapist.
They are not too expensive and will make sure you're perfectly ready to tackle the week ahead, preventing any cycling injuries you may have. Turramurra has professionals standing by to make sure every bone and muscle is aligned – call us today on 9144-1510 to book an appointment.
Have Well-Fitted Gear
Although you may not have sponsorships and brands giving you free gear like Tour De France professionals, it is still recommended you obtain decent kit and, more importantly, gear that fits you how it's supposed too. Having incorrect and badly fitted equipment will be the bane of your cycling career during sessions and competitions.
A badly fitted helmet will impair sight and if you haven't set up your bike correctly you could be overstretching and overworking muscles, leading to an injury or tears. Moreover, if you haven't got the right setup, you may be avoiding muscle groups altogether during your sessions.
Learn and Master Professional Techniques
One thing for sure is that the professionals know the techniques. They are working day in and day out during training sessions to make sure their cycling technique is flawless. If you are a casual cyclist or a competitor, having a good cycling technique is not difficult and it can help you prevent injuries along the way, as well as improve your performance.
Something that is recommended is a good posture during sessions. It is very important that you pay attention to your posture when you're cycling, making sure you are not moving around or shifting when you raise your pedals. If you are not maintaining a good posture you may give yourself back soreness, ruining your training or, even worse, your competition.
The Tour De France competitors know that stuff and it is important to look towards them when it comes to improving your cycling performance, including the reduction of injuries. They have sports and spinal physio experts standing by and are knowledgeable when it comes to techniques and fitted gear. Remember, call 9144-1510 now to schedule an appointment with one of our physiotherapists.